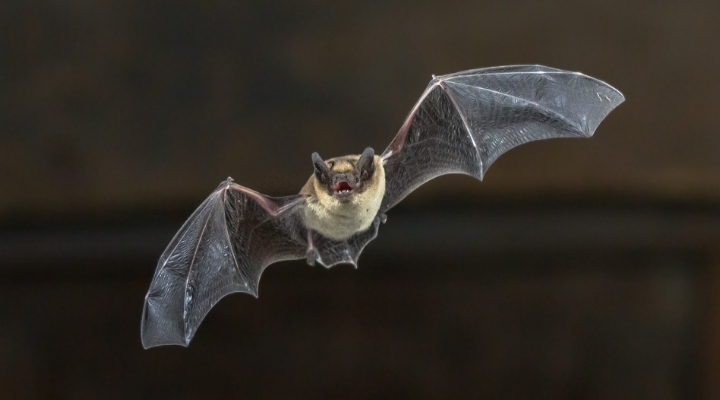 Hendra Virus
The Hendra virus (HeV) causes a potentially deadly viral disease that can be spread from horses to humans. There are no known treatments for Hendra virus.
Hendra virus has only ever been reported in Australia*. It was first detected in Queensland in 1994, more recently it has been reported further south and west of the Great Dividing Range.1-3
Fruit bats (flying foxes) are the natural hosts of the Hendra virus.4
It is thought that the Hendra virus is transmitted from fruit bat to horse via feed contaminated with fruit bat urine, faeces or body fluids.5
Hendra virus can be spread from horse to horse and horse to human through close contact with respiratory secretions and/or blood from an infected horse.5
There are no known treatments for the deadly Hendra virus, but there is now a vaccine available through your veterinarian that can help prevent it. Ask your vet about the Equivac® HeV vaccine for horses.6
*information correct as at December, 2013
REFERENCES:
1.

Queensland Horse Council Inc. Fact Sheet: Hendra Virus, January 2012.

2.

Queensland Government Department of Agriculture, Fisheries and Forestry Biosecurity News. Hendra Virus: Current Situation, 5 June 2012. http://bit.ly/MXq7T7

3.

Queensland Government Health Information Directory Topic: Hendra Virus Infection, September 2011. http://bit.ly/rhEHqQ

4.

State of Queensland Department of Employment, Economic Development and Innovation. Guidelines for veterinarians handling potential Hendra virus infection in horses: version 4.2, December 2011.

5.

Hess IMR, Massey PD, Walker B, Middleton DJ, Wright TM. Hendra Virus: What do we know? NSW Public Health Bulletin, 2011;22(5-6):118-22.

6.

Australian Pesticides and Veterinary Medicines Authority. Permit to allow supply and minor use of an AVGET chemical product. Permit number PER13510. version 4. April 2013.